LUX Selection panel
The LUX Selection Panel includes producers, distributors, cinema operators, artistic directors and programmers of film festivals and selected 27 Times Cinema participants.
Representatives of the main partners, the European Film Academy, the European Commission/Creative Europe programme and Europa Cinemas take part as observers.
The Honorary President chairing the 2024 LUX Selection panel is Michael Downey OBE, Chairman of the European Film Academy.
Each year, the European Parliament's Committee on Culture and Education endorses the panel members.
Click to find out more about the selection process.
Mike Downey
Honorary President of the LUX European Audience Film Award, Chair of the European Film Academy
Member of the LUX Selection Panel in 2021, 2022, 2023, 2024
Mike Downey is an Irish film producer and activist who founded the Dublin and London based independent production house Film and Music Entertainment (F&ME) in 2000. To date, he has credits on over 100 feature films.
In his relatively short career as a film producer, he has worked with the likes of Peter Greenaway, Agnieszka Holland, Julien Temple, Pawel Pawlikowski, Calin Peter Netzer, Andrzej Jakimowski, Juraj Jakubisko, Friðrik Þór Friðriksson, Michel Franco and Stephen Daldry, as well as a multitude of other directors spanning the length and breadth of Europe, South America, Africa and India.
His recent work as a film-maker has included projects working alongside legendary novelists such as the great James Ellroy, the late Günter Grass and Thomas Keneally (Schindler's List). He has also worked with Colm Tóibín, Ida writer Rebecca Lenckiewicz, VICE Group founder and CEO Shane Smith, as well as different directors such as Volker Schlöndorff, Mohsen Makhmalbaf and Oliver Hirschbiegel.
In addition to his multiple box office successes, Mike's productions have received over 250 awards, including from most major film festivals, including Cannes, Berlin, Toronto, Sundance, San Sebastian, Tokyo and many more.
Downey has been a board member of the European Film Academy for almost 20 years and, after six years as Deputy Chair, he was elected Chair in 2020, serving alongside former President Wim Wenders and current President Agnieszka Holland. In 2006, he was voted onto the Council of the British Academy of Film and Television Arts (BAFTA) and in 2008, he was elected to the BAFTA Film Committee. In 2020, he re-joined the BAFTA Council. Downey is also a trustee of the White Ribbon Alliance, a major global organisation which aims to reduce childbirth mortality levels in the developing world, and a co-founder and board member of the International Coalition for Filmmakers at Risk (ICFR), a charitable foundation which acts as an advocate for and in solidarity with film-makers at risk all over the world.
He has served on over 20 international juries at film festivals worldwide, including the Sarajevo Film Festival, the Rio de Janeiro International Film Festival, the Cottbus International Film Festival, the Warsaw International Film Festival, the Istanbul Film Festival, the Montreal International Film Festival, the Motovun Film Festival, the Sofia International Film Festival, the Transylvania International Film Festival, the Krakow International Film Festival and the Zagreb International Film Festival, where a retrospective of his work at F&ME was held in 2009.
In 2014, he was named Producer of the Decade at the Fort Lauderdale International Film Festival, joining the two previous laureates, Ed Pressman and Robert Evans. There was also a tribute to his work as a producer at the 2015 Prague Film Festival. In addition, he received the Kristian Lifetime Achievement Award from Prague in 2021 and in 2023 in Reykjavik, he received the inaugural lifetime achievement award from the Icelandic film industry for his contributions to international cinema.
In 2020, his alma mater, Warwick University, awarded him a D.Litt. doctorate honoris causa, for his life's work and contribution to European theatre and cinema. In his role at the European Film Academy, he and the board are supporting the establishment of an educational organisation, Filmclub, which aims to bring quality cinema into schools across Europe. In early 2022, Mike was invited to be a Fellow of the Royal Society of Arts, as well as being inducted into US Academy of Motion Picture Arts and Sciences (AMPAS). In 2017, he joined the Asia Pacific Screen Academy after winning their Cultural Diversity Award under the patronage of UNESCO, for the Georgian film Dede.
His most recent productions include the Albanian film The Rise and Fall of Comrade Zylo, which he co-wrote and Agnieszka Holland's The Green Border which is currently in post-production. He is also working on Holland's upcoming Kafka biopic, Franz, which is in pre-production. Other films he has worked on in the post-production phase include La Suprema (Colombia), Calin Peter Netzer's Familiar (Romania), Hotel Pula (Croatia), Hidden People (Slovenia), The Song of the Goats (Poland) and Streetkids United (Netherlands). Currently in active preparation are Rajko Grlić's It All Ends Here (Croatia), LO-FI (Turkey), Gorki Resort (Poland), The Sun, The Moon, and the Eleven Stars (Turkey) as well as Lady D (Albania) which he also co-wrote. He is currently writing If I Were a Boy, based on the novel by Haki Stermilli, in collaboration with director Fatmir Koci.
Mike's debut novel, Istria Gold, was published in the UK and Ireland in October 2022 by MPress Media/Calm Productions. The book will be published in Croatia in September and Bulgaria in October, with further editions to be published in Macedonia and Turkey later in the year. Its sequel, the second part of the THREE COLOURS ISTRIA trilogy, Istria Black, will be published in December and Istria Blue, the final part, will follow in 2024. He is currently a Writer-in-Residence for the month of June 2023 at Ingmar Bergman's Bergman Foundation and Center at his former home on Fårö, the Baltic Sea island northeast of Gotland.
He divides his time between Istria, Dublin and wherever he is shooting his latest movie.
Go back to the panelists overview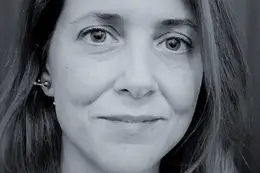 Margherita Chiti
Distributor at Teodora, Producer at Palomar, Member of the European Film Academy
Member of the LUX Selection Panel in 2024
Distributor at Teodora, Producer at Palomar and Member of the European Film Academy, Margherita Chiti joined Nanni Moretti's Sacher Distribuzione as Head of Distribution in 2007. At the same time, she worked as Productions Assistant for Luigi Musini's and Roberto Cicutto's production companies On My Own and Cinemaundici. In 2012, Margherita joined Teodora Film Distribuzione as Head of Acquisitions and TV Sales. She joined Palomar Produzioni as Head of International Productions and Affairs – Cinema & TV in 2021. She has been working as an expert for the EU Creative Europe Agency in production, distribution and access to markets funding schemes for over 10 years. She co-founded the Women in Film, TV & Media Italia in April 2018 and has been a board member ever since.
Go back to the panelists overview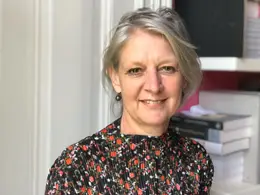 Margje De Koning
Artistic director - Movies That Matter film festival
Member of the LUX Selection Panel in 2023, 2024
After finishing her studies, Margje de Koning directed documentaries for various broadcasting companies for 12 years.
She also worked as a lecturer on documentaries at the University of Amsterdam.
In August 2004, Margje became Commissioning Editor for a slot for 52-minute documentaries. This involved producing and co-producing creative 52-minute documentaries on contemporary social, socio-cultural and moral issues with a strong human-interest angle. The documentaries mainly focus on Dutch issues, but also cover other issues from the whole world. Margje de Koning has been head of the Television Department of the public service broadcaster IKON since January 2005, and in January 2012, she became Head of TV, Radio and New Media Programming at IKON. In January 2016, IKON was incorporated into EO with Margje de Koning as Head of Documentaries for EOdocs. In September 2019, she left the public broadcaster in order to become the new artistic director of the Movies that Matter film festival.
Go back to the panelists overview
Marta Fernandes
Exhibitor at Cinema Ideal and Distributor at Midas Filmes
Member of the LUX Selection Panel in 2023, 2024
Head of distribution and acquisitions at Midas Filmes since August 2008, Marta is also a member of the programming team and handles the press and social media of Cinema Ideal, the cinema that Midas II Cinemas renovated and reopened in 2014.
She has been working in film distribution for over 20 years. She started her career at Atalanta/Medeia Filmes, where she was responsible for the communication and marketing strategies of over 200 film theatrical releases, the programming of several programmes, debates and festivals organised by Medeia cinemas, as well as at the IndieLisboa Film Festival, where she was Executive Producer. Before moving into the film business, she worked as a journalist and was member of the research team of the Obercom communication observatory, where she was author and co-author of several European reports. She has a degree in Media Studies from Universidade Nova de Lisboa and a Master's Degree in Cinema. Her postgraduate studies were in cultural management and emerging discourses and cultures – from critics to art.
Go back to the panelists overview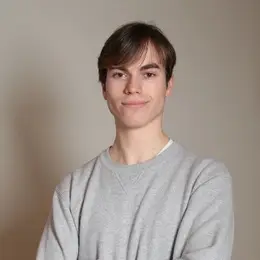 Axel Fjellman
27 Times Cinema Ambassador
Member of the LUX Selection Panel in 2024
Axel Fjellman is a 21-year-old studying Politics and International Relations with Chinese at University College Dublin. He is half Italian and half Swedish, born and raised in Brussels. From August 2023, he will attend the European Film College in Denmark. He became very involved in cinema thanks to the 27 Times Cinema project at the Venice Film Festival. In December 2022, he attended the European Film Awards Ceremony in Reykjavik, and interviewed past and present LUX Audience Award nominees and winners (including Lukas Dhont, Ruben Östlund and Jasmila Žbanić). In February 2023, he worked at the Berlin Film Festival as a Kinobetreuer.
Go back to the panelists overview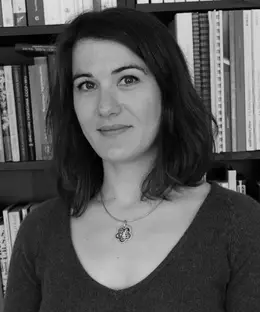 Priscilla Gessati
Director of programming at Cinéma L'Entrepôt
Member of the LUX Selection Panel in 2023, 2024
After studying Russian at INALCO and obtaining a master's degree in the politics of culture at the Institute of European Studies in Paris 8, Priscilla Gessati was in charge of studies and the network review of the Europa Cinemas European programme before carrying out work for the Forum des Images municipal cinema centre in Paris. She also worked on the programming of Ciné Lumière for the French Institute in the United Kingdom and the production of the fifth Totally Serialized TV series festival. Deeply committed to programming and defending arthouse cinema and diversity, she coordinated distribution and publishing activities at Potemkine Films before taking over the management of Le Balzac, an historical cinema theatre located on the Champs Élyseés. Together with Joël Chapron she co-authored Principles and Mechanisms of Financing French Cinema and Regulation and Practices of Cinematographic Exploitation, initially intended for the Russian market. She recently started in a new position at l'Entrepôt (Paris), an atypical space that includes a cinema as well as a music venue, an art gallery, a restaurant and a bar.
Go back to the panelists overview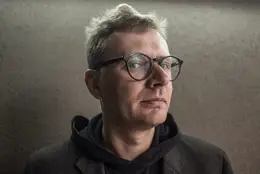 Denis Ivanov
Board member of European Film Academy, co-founder of the Odesa International Film Festival, Children Kinofest, and Kyiv Critics Week, Head of Arthouse Traffic film company, distributor and producer
Member of the LUX Selection Panel in 2024
As a producer, Denis Ivanov has made 8 feature films and over 40 shorts. His film The Tribe by Myroslav Slaboshpitsiy won the Grand-Prix of Cannes' Critics Week 2014 and was released in more than 40 countries. Donbas by Sergei Loznitsa won the Best Director prize of Un Certain Regard at Cannes 2018. His recent works Rhino by Oleh Sentsov (2021) and 107 Mothers by Peter Kerekes were premiered in the official selection of the Venice International Film Festival.
Go back to the panelists overview
Ondřej Kamenický
Director of International Human Rights Documentary Film Festival One World
Member of the LUX Selection Panel in 2024
One World is considered to be the largest human rights documentary film festival in the world. It is held in Prague and over 30 towns in Czechia. The festival screens documentaries on human rights, social, political, environmental and media issues, and includes Q&As, panel debates, virtual reality events, social impact projects, screenings for schools and the East Doc Platform for film industry. One World distributes documentary films, provides assistance to new festivals (e.g. in Nicaragua, Costa Rica, Hong Kong), focuses on people with disabilities and organises an edition of One World in Brussels.
Go back to the panelists overview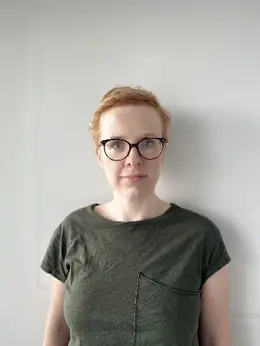 Katarzyna Orysiak-Marrison
Head of Marketing at Gutek Film
Member of the LUX Selection Panel in 2024
Working with Gutek Film since 2013, Katarzyna is responsible for devising and overseeing the whole process of the release of all the company's titles, from the setting and implementation of the budget to the overall distribution, marketing and PR strategies for each film released. She has been responsible for over 100 successful campaigns for films such as Parasite by Bong Joon-ho, The House That Jack Built by Lars von Trier, Portrait of a Lady on Fire by Céline Sciamma, Toni Erdmann by Maren Ade, Drive My Car by Ryusuke Hamaguchi, Parallel Mothers by Pedro Almodóvar, C'mon C'mon by Mike Mills and Triangle of Sadness by Ruben Östlund among many others. Born in 1982, she has been working in the film industry for 17 years, currently specialising in marketing and distribution strategy. She began her career at the Warsaw Film Festival as the Head of Guest Service, later shifting her focus onto theatrical distribution at Mañana, a Warsaw-based distributor specialising in Latin American, Asian and African titles. She was responsible for the marketing strategies of numerous award-winning titles, in addition to programming and producing a range of specialised events such as Spanish Cinema Week, the Ale Kino World Film Festival and the Latin American Film Festival. In 2022, Katarzyna created a new festival called Konfrontacje Filmowe (Film Confrontations) for Gutek Film. The festival showcased, and premiered, an exclusive selection of the most interesting titles from the upcoming season, screening them in 24 arthouse cinemas spread across 18 cities in Poland. Katarzyna strongly believes in arthouse cinema and for the last few years has been looking for new ways of promoting theatrical releases by combining tried and tested methods – co-operating with brands, institutions and individuals, and special theatrical events – with a modern, analytical, data-based approach.
Go back to the panelists overview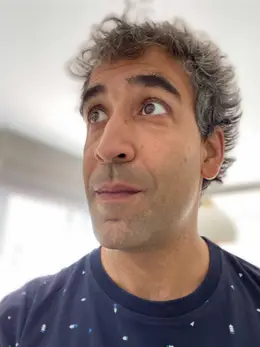 Joan Sala
Acquisitions Manager and Programmer - FilmIn Platform
Member of the LUX Selection Panel in 2023, 2024
Acquisitions Manager and Programmer - FilmIn Platform
Member of the LUX Selection Panel in 2023, 2024
Joan Sala has a degree in Humanities, in Audiovisual Communication and a Diploma in Advertising. Since 2008, he has been working on the Filmin VOD platform, currently as Co-Head of Acquisitions, Programmer and Managing Editor. In 2010, Filmin created its own festival, Atlántida Mallorca Film Fest, of which Joan is also deputy director and programmer. Since 2020, Joan has also been the programmer at the Huelva Ibero-American Film Festival, collaborates as a scout for the Gijón International Film Festival and also works as a lecturer at several universities and film schools.
Go back to the panelists overview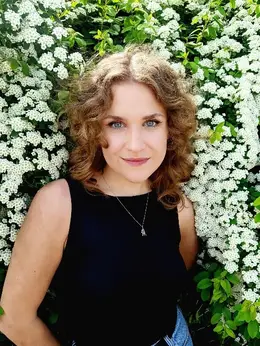 Saulė Savanevičiūtė
27 Times Cinema Ambassador
Member of the LUX Selection Panel in 2024
Saulė Savanevičiūtė is a Lithuanian Ambassador for the Lux Audience Awards and the 27 Times Cinema, currently studying for a Bachelor of Philosophy degree at Vilnius University, connecting her philosophical perception with the fields of visual theories, philosophy of cinema and ceminist theories. Her wide variety of interdisciplinary artistic practices and personal projects, together with a professional background working in international cultural festivals and contemporary art institutions, led her to engage with the world of cinema in a more intimate way. Since becoming part of the 27 Times Cinema, Saulė has been involved with other film festivals, continuously working with Giornate degli Autori (Venice, Italy), Kino Pavasaris (Vilnius, Lithuania) and the Reykjavík International Film Festival (Reykjavík, Iceland).
Go back to the panelists overview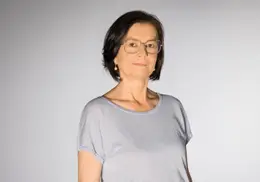 Claudia Tronnier
Director of the Cinema Unit at ARTE
Member of the LUX Selection Panel in 2024
Claudia Tronnier studied comparative religion, new German literature, Indology and science of media in Marburg, Germany. She wrote about films for different media outlets during the 1980ss before becoming a freelancer at the public broadcaster Second German Television (ZDF) in Mainz in 1990. There she joined the Das kleine Fernsehspiel talent department as a commissioning editor for feature films, documentaries and different kinds of experimental formats. In 2008, she was appointed head of Das kleine Fernsehspiel. During her time at ZDF, she commissioned a great number of national and international co-productions, including several films by Turkish/German film-makers and film-makers who have roots in other countries. She established a programme to support women film-makers and is co-founder of a prize for female directors, the SI STAR. Since 1 January 2021, she has been Head of Cinema, TV and Series at Arte G.E.I.E. She is also a member of the programme conference and is responsible for the coordination, selection and programming of all fictional programmes airing on Arte and Arte TV
Go back to the panelists overview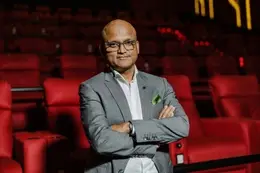 Amitabh Vardhan
CEO of Cine Grand Group operating cinemas in Romania and Bulgaria
Member of the LUX Selection Panel in 2024
Amitabh Vardhan has a diverse professional background with experience spanning several countries, including India, the US, Bulgaria, Romania, Serbia, the UK, and Macedonia. He has a strong track record of driving business growth through innovation, expansion, and new partnerships in sectors such as entertainment, consumer goods, services, hospitality, and real estate. He has effectively built and led large, cross-functional teams towards achieving organisational goals, established mutually beneficial strategic alliances with various stakeholders and developed effective marketing strategies that led to increased brand visibility and growth. Since 2010, Amitabh has been Director and CEO of Cine Grand DV, prior to which he had been CEO of PVR Cinemas (the largest cinema chain in India) since 2003.
Go back to the panelists overview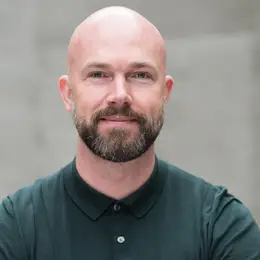 Matthijs Wouter Knol
Observer, CEO and Director of the European Film Academy
Member of the LUX Selection Panel in 2023, 2024
Dutch-born Matthijs Wouter Knol has been the CEO and Director of the European Film Academy since 2021. He is responsible for the executive management, vision and all related programming of current and future activities of the Academy, including brand new audience development and film education projects which are all linked to the annual Month of European Film and the European Film Awards.
Go back to the panelists overview

Maria Silvia Gatta
Observer, European Commission, policy officer for Creative Europe DG CNECT
Member of the LUX Selection Panel in 2021, 2022, 2023, 2024
Maria Silvia Gatta joined the European Commission MEDIA programme in 2003, dealing with the evaluation of the MEDIA+ programme and of distribution support.
After spending a period abroad, she has supervised the implementation of the Creative MEDIA Programme 2021-2027 since 2019 and works on European film heritage policy.
Go back to the panelists overview
Fatima Djoumer
Observer, Head of International Relations, Europa Cinemas
Member of the LUX Selection Panel in 2007, 2008, 2009, 2010, 2011, 2012, 2013, 2014, 2015, 2021, 2022, 2023, 2024
Fatima Djoumer joined Europa Cinemas in 1993 as Head of International Relations and Events and has organised network conferences, audience development programmes and innovation labs. She has also worked on the development of the Europa Cinemas Label. Europa Cinemas is a film theatre network that supports the circulation of European films outside their country of origin and promotes audience development activities, with a focus on stimulating young audiences' interest in European films.
The network has 1 216 member cinemas (with 3 131 screens) in 738 cities across 43 countries.